When Images Become Gendered Weapons
As the SalamaTech team helps Syrians cope with online gender-based violence, they increasingly see women's private photos and videos being weaponized against them. Even in the rubble of last month's earthquake.
For Syrians surviving a decade of crisis, digital technologies have been both a cure and curse. Facebook, Telegram, WhatsApp and Gmail help people build vital connections—to each other, family abroad, humanitarian support and key information. But moving online has also exposed people to new digital threats, including significant online gender-based violence (GBV).
The faces of online GBV are many and varied. Across the Middle East, one common tactic is to use photographs and videos as tools of blackmail. Essentially, attackers acquire women's private images and threaten to release them in public. They might do this by hacking accounts, stealing devices, snapping photos themselves, or even faking them with editing software.
A weaponized image may show nothing more explicit than a group of girlfriends lounging by the pool, or dancing together without their hijabs. Or perhaps a woman caught momentarily standing near a male stranger. Blackmailers are becoming experts at tapping traditionally patriarchal norms of modesty, honour and shame. Sometimes, a single photo shared online, with the right framing, can create a world of pain—or even put a woman's life at risk, as seen in one of the frontline stories below.
Women targeted in the rubble
We recently shared reports on digital threats women are facing in northern Syria following February's earthquake. Members of the SalamaTech team worried that bad actors were exploiting the tumult to hack women's devices and accounts—possibly for future blackmail. Now they believe this has been happening on a significant scale.
Team members are hearing from women who lost mobile devices in the rubble (often with weak passwords or no auto-lock set). Others had phones stolen or hacked when they left them charging at scarce public power sources. (In Syria, like everywhere else, attackers have been spotted filming people entering their passwords, before swooping in quietly later.) And as women start facing cash demands to keep images private, the team is taking steps to help.
In best-case scenarios, assistance can include remotely deactivating devices and compromised accounts, or working with platform owners (such as Facebook/Meta) to suspend blackmailers' accounts. In every case, help can mean connecting women with psychosocial support as they navigate the fallout of these gender-based attacks.
Digital attackers often prey on people at their most vulnerable. Recently, we showed how a money-making scam targeted economically desperate people in Yemen. Right now in northern Syria, hackers are sharing phone-breaking phishing links that promise help finding loved ones. And for weeks, local disinformation warned of aftershocks coming. When some people scrambled to leave, men would come to steal devices and other valuables left behind in the confusion.
So in addition to helping digital victims, SalamaTech is posting guidance on social media on securing devices and accounts. They are pushing back against disinformation. And they are holding digital clinics, even in relief shelters, where team members walk women and girls through the basics of digital safety.
Four frontline stories
It's too early to know how the latest wave of photo-blackmail cases will play out. Read on, however, to learn about some cases SalamaTech handled shortly before the quake. These stories shed some light on how women are being targeted—but they also showcase the tremendous resilience they've shown once they're equipped with tools and confidence to push back. (To protect identities, all names are pseudonyms.)
About SalamaTech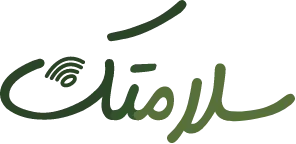 With Foundation support, this self-organizing team of tech-savvy community workers promotes digital safety across the Syrian region. Since 2012, they've been supporting at-risk people and organizations through training, audits, support and awareness campaigns. And with 17,000-plus service calls logged, SalamaTech's helpline offers a special view on challenges that people are facing in Syria and the surrounding region.