Unpacking Women's Experience of Digital Violence: New Research
For the first time, the Salam@ team is publicly sharing its growing body of research on women's localized experience of digital violence across the Middle East and North Africa (MENA).
Throughout the MENA region, gender norms, power imbalances and conflict dynamics shape the rights and opportunities available to women and girls. These complex realities also shape women's access and use of new digital technologies—and their experience of digital violence as many turn to online space to surmount old barriers.
If you visit Salam@'s web portal today, you'll find a new collection of more than a dozen research reports on digital violence against women (DVAW). These include studies of its psychosocial impacts in seven MENA countries, along with select legal reviews and examinations of realities faced by women in journalism and politics. Even as we share this, Salam@ is expanding its scope to 20+ MENA countries, with new research supported by Canada's International Development Research Centre and the Digital Arabia Network.
You can jump to the research now. Or read on to find out more about where this work is coming from—and how it responds to frontline needs Salam@ team members face in the field.
Research with practical roots
Across the MENA region, many women are using new digital tools to get ahead. They're accessing new work and education opportunities, building new personal and professional networks, and plugging into new worlds of information. But if cyberspace can be liberating, it also exposes women to new digital threats. From cyber-stalking and harassment to blackmail and sextortion, women face a troubling new world of digital harms.
Since 2019, the Foundation's Salam@ team has been helping women and girls strengthen their digital resilience—so they can take safer, fuller advantage of digital space. The team's training sessions, awareness campaigns and personal support often focus on basic digital safety: securing devices, recognizing risks, communicating privately, and so on. But they are very much on the front lines of the distinct phenomenon that is digital violence against women (DVAW).
DVAW takes a grave toll on women's mental health. It re-inscribes gendered power imbalances. It fuels fear and throttles the social and economic opportunity that women are seeking online. And because these realities vary widely across the region, understanding women's localized experience of DVAW is key to any effective response. From its earliest days, though, the team encountered wide gaps in research that could help. So when the Salam@ team began to lead its own DVAW research efforts in 2020, its practical drive to serve women was the initial spark.
Findings: sharing as we go
Salam@ has been shepherding DVAW research in seven countries where the team has been most active: Algeria, Bahrain, Jordan, Kuwait, Libya, Morocco and Tunisia. Recognized scholars have been coordinating this work. In each case, they have deployed research tools best suited to the national context—from in-depth interviews and purposive-sample surveys to literature reviews. And they've done that in consultation with local partners like Tunisia's Center for Research, Studies, Documentation and Information on Women, Digital Citizenship (Tunisia), Morocco's SimSim Participation Citoyenne, and Jordan's Information and Research Center – King Hussein Foundation.
For each country, the team has built a profile of women's experience of DVAW and its psychosocial impacts. (In Morocco, both the frontline and the research focus has been youth: girls and boys.) One common theme that emerged was the extent to which gaps in policy and legislative frameworks enable DVAW to fester. So in two countries so far—Jordan and Tunisia—the team has also examined the legal dimensions of DVAW.
This growing body of research is helping the team strengthen its digital-resilience training, outreach and support strategies. At the same time, it is already sparking conversations among researchers and advocates in the MENA region. In some cases, these are the first known data sets on women's experience of DVAW. For this reason, the team has decided to start sharing its research reports more publicly.

While many of these reports are in Arabic only, you can read these in English:
Next: MENA-wide insight on women's experience
From here, Salam@ is seeking a wider vantage on DVAW across the Middle East and North Africa. Led by Dr. Nadia Al-Sakkaf, a research team that includes Rana Akabani and Dr. Lubna Mohammed is building insights on women's experience of digital violence in 20+ MENA countries. Key partners in this work include Canada's International Development Research Centre (IDRC) and the Digital Arabia Network (DAN).
This project blends Salam@'s research with IDRC's extensive survey-based data on the context, mechanisms and experience of DVAW across the region. It aims to illuminate the severity and complexity of DVAW, and to unpack circular influences between online and offline space. And next year, Salam@ will pull together the findings and recommendations as a book—to be launched at a regional summit where researchers, policymakers and stakeholders will explore opportunities to collaborate on the road ahead.
In the meantime, the team will continue to release preliminary reports at Salam@ Research and Publications. Their hope is to continue sparking conversations among scholars, practitioners, media and the public. Because understanding and tackling digital violence is key to supporting women's health, safety and opportunity. But it's also key to shaping population-level social and economic impacts that can span generations.
About Salam@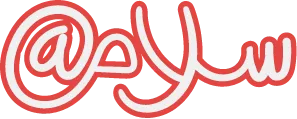 This Foundation-supported project promotes digital resilience across the Middle East and North Africa (MENA). Core activities include training, mentorship, direct support and public awareness campaigns. The team primarily supports at-risk women, youth and civil society organizations. Most recently (2019-2022), they led intensive work with partners in Algeria, Bahrain, Jordan, Kuwait, Libya, Morocco and Tunisia. The team is also leading research on digital violence against women and girls across the MENA region. >Learn more